An Introduction To MarkView
Read and Write Awesome Markdown Files, provide content outline, sortable tables and code block syntax highlight with line number. Easy to select document theme and code block styling, access markdown editor, sorting table, write and display presentation slides…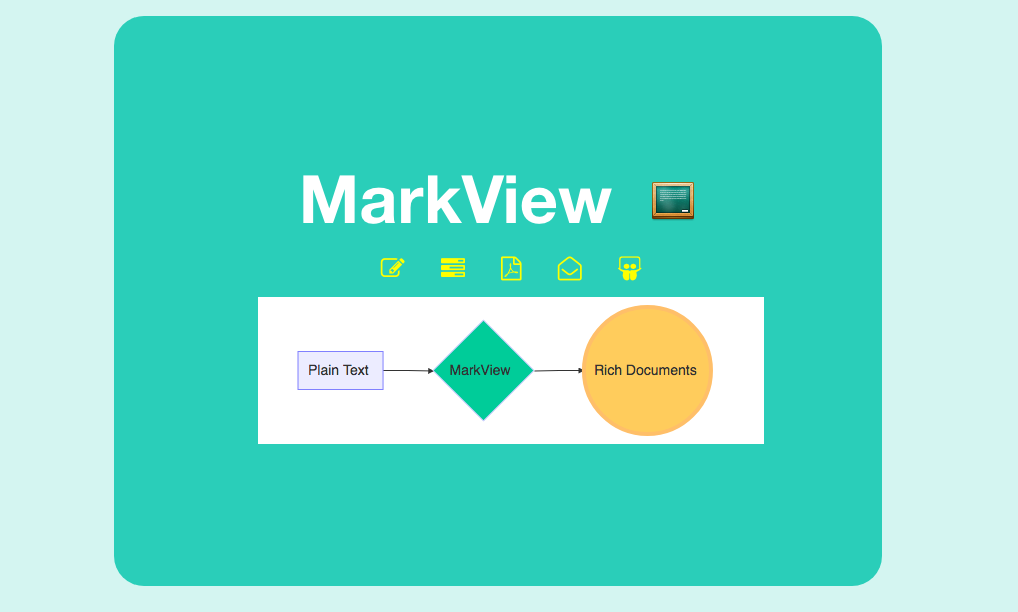 About MarkView
MarkView is a Chrome extension for reading markdown file with
an outline view, support multiple table format styles, code block syntax
highlight and Github Flavored Markdown. MarkView also come with a great built-in text editor, so user can write Markdown file on the web.


MarkView Features
View markdown file as a web page (html format)
Auto reload local file when file is changed (Post-installation: select 'Allow access to file URLs' option in chrome://extensions/)
Show outline in scrollable table of content
Support Github Flavored Markdown table styles and code highlight.
Built-in Markdown Editor
Support footnotes, table sorting, tasklist, emoji
Convert Markdown file to slides presentation
Support User custom styling
MarkView Installation
MarkView In Action
Try our samples after installing MarkView!
Screenshopts